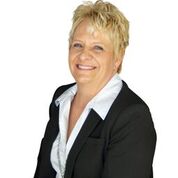 After growing up in Chicago and earning her BA in Human Services, Jennifer was a
successful businesswoman for over 25 years with an expertise in marketing,
administration and management in the service industry. Jennifer then moved to
Prescott to seek out a new life experience and opportunities in real estate. As a second-
generation realtor, she made a smooth transition, which is reflected in her success.
Jennifer has the natural ability and business background to help understand her clients'
needs and desires, staying in close communication with them through the real estate
process. This ensures a positive experience for them – from beginning to end.